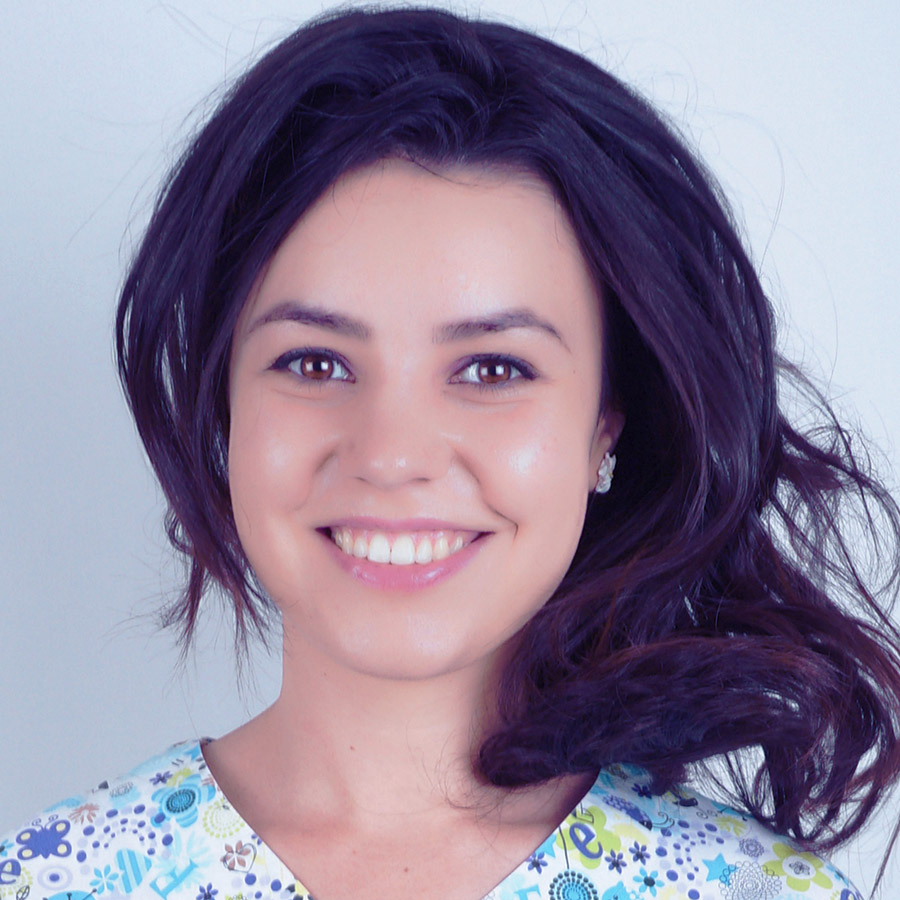 Member of the Liren team for over 9 years, ever since she was a student.
She graduated from the specialized courses of the Faculty of Dental Medicine, at the "Carol Davila" University of Medicine in Bucharest, in 2015. She is still a student, and she is filled with enthusiasm and the desire to become better each day.
Occlusion in Day-to-Day Practice – A Simple Protocol to Follow Day by Day – Tehn Aldo Grammatica – July 2017;
International Congress of Dental Aesthetics "Art of Aesthetics", May 2017;
Noritake Ceramic Days – Dental Aesthetics, Morphology, Selection of Materials. Multi-layered Zirconium – MDT. Daniel Jakab (Romania), MDT. Kazunobu Yamada (Japan), MDT. Daniele Rondoni (Italy), November 2017;
Fully Ceramic Restorations in 2016: Clinical Stages – Nasser Barghi, PhD, October 2016;
International Congress of Dental Aesthetics "Aesthetics and Functionality", May 2016, Bucharest;
"Complex Aesthetic Rehabilitations with Occlusal Balancing: Working Stages and Practice-Lab Communication" Course, Dr. Janusz Lalinowski (Germany), TD Bartosz Troczynski (Poland), April 2016;
"Morphology and Bio-architecture of Posterior and Anterior Restorations: from Wax to Composite, MDT" Course. Daniele Rondoni (Italy), April 2016;
"Digital Photography in Dentistry" Course, Lector Dr. Dan Lazăr, April 2016;
Hands-on Course and Live OP: Ceramic Facets: Basic Principles in Concrete Cases, Dr. Rolando Nunez (SUA), July 2014.