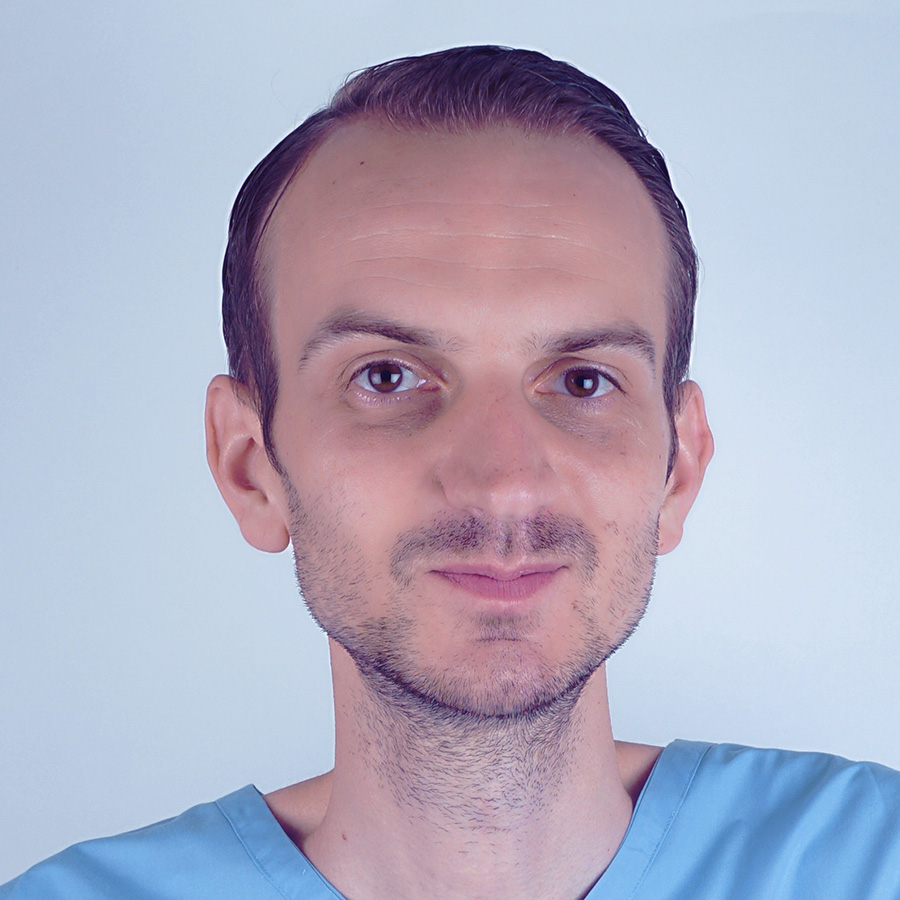 He carries on the family tradition, as his mother is also a dentist. He is a part of the Liren family for 6 years.
After graduating the Faculty of Dental Medicine, at the "Carol Davila" University of Medicine in Bucharest, in 2007, he continued to improve his professional skills in the field of oral and maxillofacial surgery. He is an active member of ITI (International Team of Implantology), AO (Academy of Osseointegration), EAO (European Academy of Osseointegration) and ICOI (International Congress of Oral Implantologists), being a Liren team member for over 6 years.
EAO Congress, October 5th – 7th 2017, Madrid;
Mucogingival Aesthetic Surgery around implants, Prof Giovanni Zuchelli, May 19th – 20th, Bucharest;
ITI World Symposium", May 4th – 6th 2017, Basel;
EAO Congress, 2016, Paris;
Prosthetic Solutions with Clinical Assistance, Dr. Alexandru Petre, PhD, November 27th – 28th 2015;
Phantom Master's Course for Implant Surgery Training – Main Course, November 6th 2015;
Phantom Master's Course for Implant Surgery Training – Advanced Training, November 6th 2015;
1st Bredent Group Days South-East Europe, 3rd Sky Fast & Fixed Forum Romania, November 5th – 7th November 2015;
Single unit implants in the aesthetic zone: biological and technical considerations, Dr. Stavros Pele-kanos, October 15th 2015;
International Balkanian Bone & Tissue Days, October 16th – 17th 2015;
Soft Tissue Plastic Surgery in the Aesthetic Areas of the mouth, Prof. Dr. Giovanni Zuchelli, March 18th – 19th 2015;
"Current Concepts regarding Dental Restoration on Implants", Dr. Toma Ciocan, October 4th 2014;
Advanced PRF, Dr. Joseph Choukroun, February 20th 2014;
Horizontal and Vertical Ridge Augmentation, Dr. Istvan Urban, November 2013;
Particularities of the Sinus Lifting, Roland Torok, March 2013, Bucharest;
Megagen European Scientific Meeting 2012, June 16th 2012.